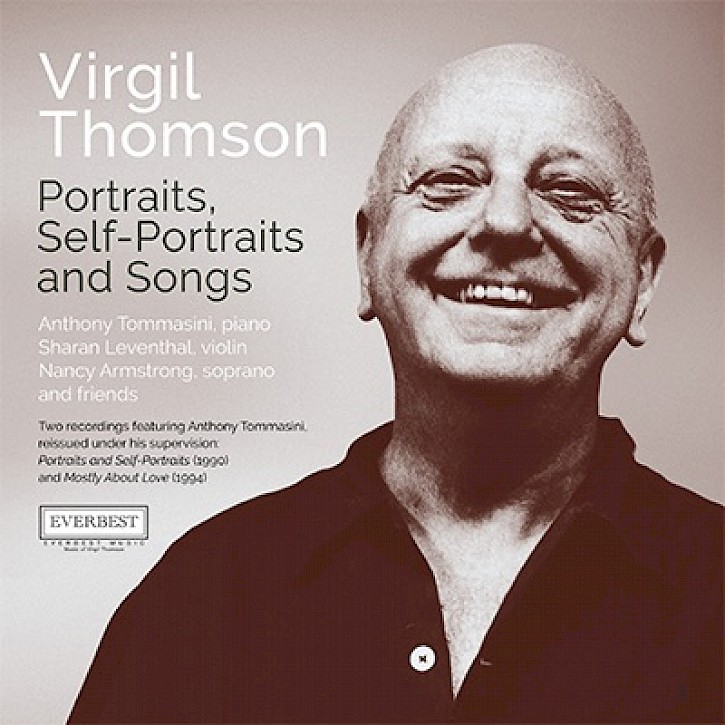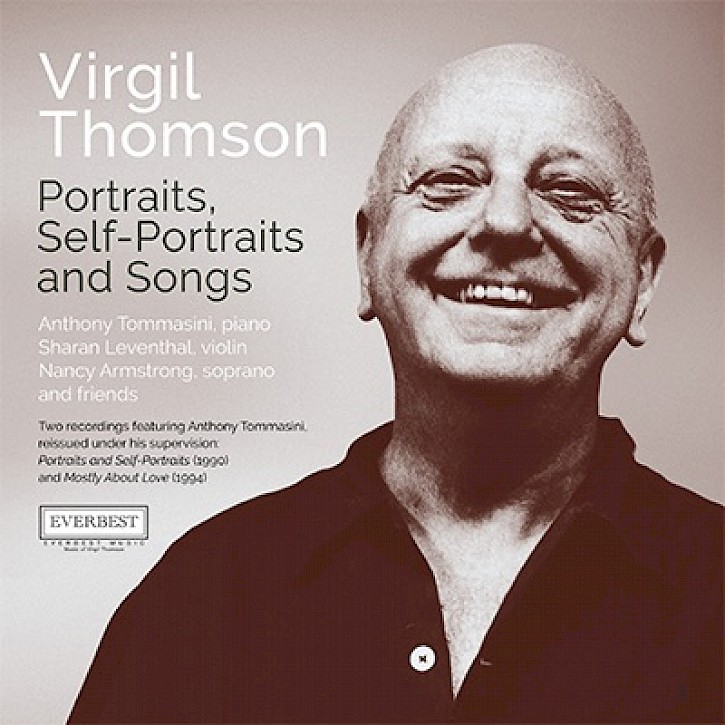 Everbest Music presents a reissue of two classic Virgil Thomson albums: Portraits and Self-Portraits and Mostly About Love. Performed by pianist and New York Times chief classical critic Anthony Tommasini, these out-of-print gems are now available as Portraits, Self-Portraits and Songs in a 2-CD set, digital download, and streaming formats. Previously released on Northeastern Records, these definitive recordings feature 22 of Thomson's chamber and vocal works, showcasing his signature wit and shrewd musical style.
Read the full press release here.
Reviews
"The three hours of music so beautifully served up here helped brighten several cold and dreary mornings for me during the past weeks." – Ralph P. Locke, The Arts Fuse. Read the full review here.
"Both volumes give us welcome works in vibrant performances, surely filling out with nicely done additions for the comprehensive Thomson enthusiast but also remaining of close interest for anyone who wants to follow and understand 20th century US styles and sub-styles. A very good re-release, timely and evergreen. Check it out by all means." – Gapplegate Classical-Modern Music Review. Read the full review here.
Sample Tracks
Track List
Disc 1
Disc 2
4 Saints in 3 Acts
Praises and Prayers

No. 1, From "The Canticle of the Sun"
No. 2, My Master Hath a Garden
No. 3, Sung by the Shepherds
No. 4, Before Sleeping
No. 5, Jerusalem, My Happy Home

5 Phrases from "The Song of Solomon"

No. 1, Thou That Dwellest in the Gardens
No. 2, Return, O Shulamite!
No. 3, O, My Dove
No. 4, I Am My Beloved's
No. 5, By Night

Mostly About Love

No. 1, Love Song
No. 2, Down at the Docks
No. 3, Let's Take a Walk
No. 4, A Prayer to Saint Catherine

Shakespeare Songs (Excerpts)

No. 1, Was This Fair Face the Cause?
No 2, Take, O Take Those Lips Away
No. 3, Tell Me Where Is Fancy Bred
No. 5, Sigh No More, Ladies
---