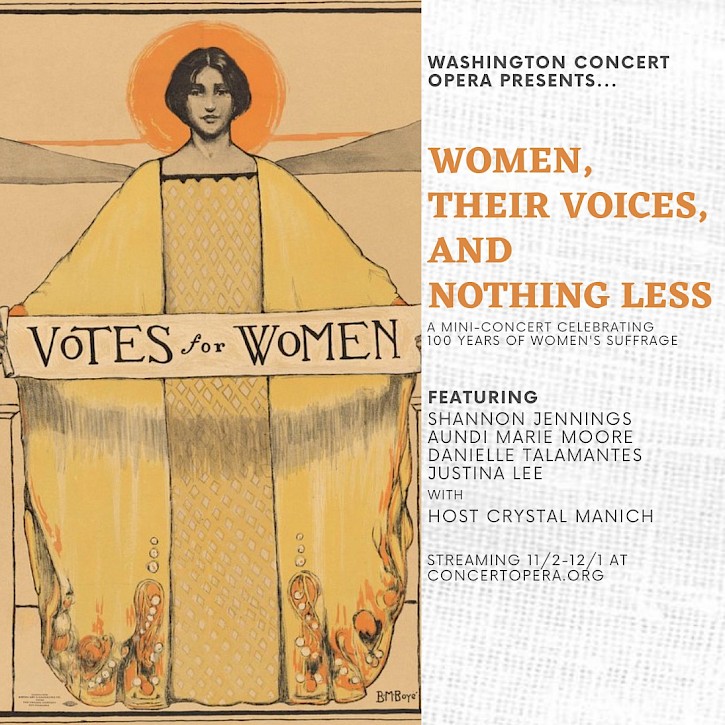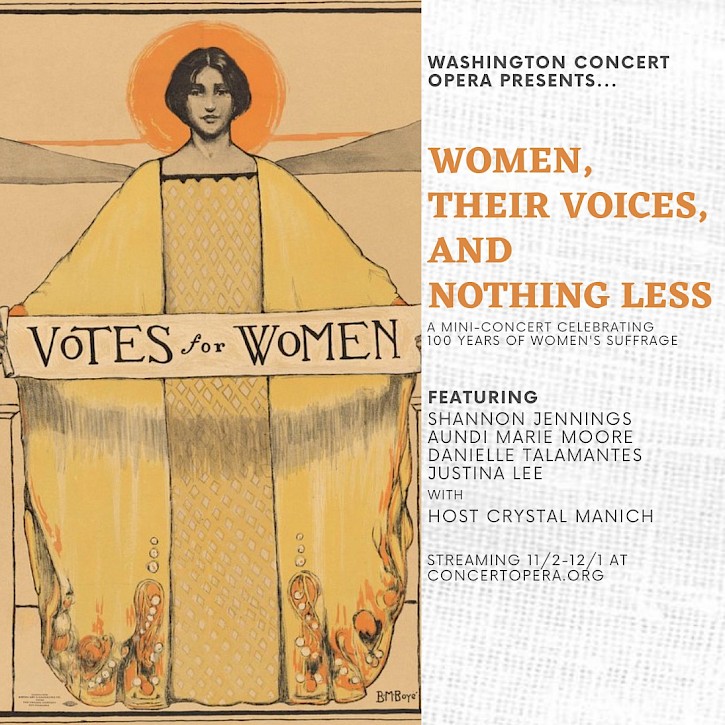 In honor of 100 years of women's suffrage, Washington Concert Opera presents an online mini-concert featuring works by Joaquín Turina, Enrique Granados, Florence Price, Undine Smith Moore, and Virgil Thomson. Shannon Jennings sings "We Cannot Retrace Our Steps" from The Mother of Us All with other performances by Aundi Marie Moore and Danielle Talamantes, sopranos, with Justina Lee, pianist. Crystal Manich hosts the event from the National Museum of Women in the Arts.
Available to stream now through December 1, 2020. For more information, visit Washington Concert Opera's website here.
Image courtesy of Washington National Opera.
---